Restorative Dentistry
in Rochester Hills, MI
Life can take a toll on our smiles, but you don't have to settle for a smile that isn't looking or functioning at its best! We utilize state-of-the-art restorative treatments paired with advanced technology to give you the highest quality care possible. Contact our office to book your restorative dentistry consultation!
Contact Us
Tooth-Colored Fillings
After we remove decay from a tooth, we use fillings to reshape the area. One of the many benefits of using a composite resin material over silver is that our fillings will blend in seamlessly with your tooth for a discreet finish.
Dental Crowns
Crowns are a versatile restorative treatment. They are a ceramic, tooth-colored cap that covers an existing tooth. Crowns can be used to cover imperfections, cracks, and chips, strengthen a weak tooth after root canal therapy, or replace a missing tooth with the help of dental implants.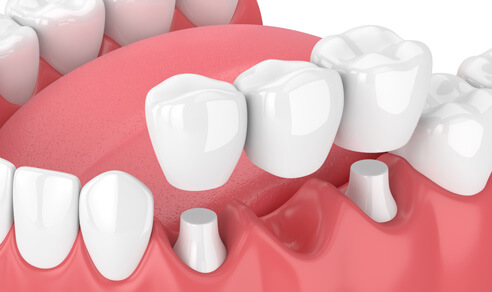 Bridges
If you're missing one tooth or multiple teeth in a row, dental bridges can help. A dental bridge is a prosthesis that has dental crowns on each end with realistic-looking replacement teeth in the middle. The crowns attach to existing teeth or implants on either side of the space while the replacement teeth fit snugly into the gap.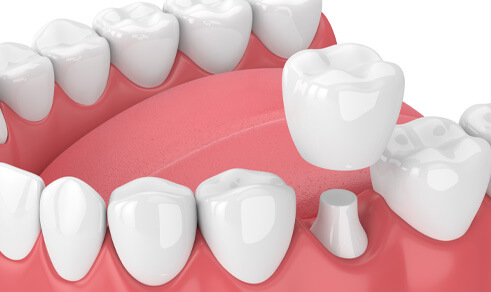 Start-to-Finish Dental Implants
Implants are small titanium posts that are surgically placed into the jawbone. Since they are made from a biocompatible material, they fuse with the jawbone to create a stable root for replacement teeth to attach to. Once the implant completely fuses with the bone, we create a custom restoration (crown, bridge, or denture) to complete your smile.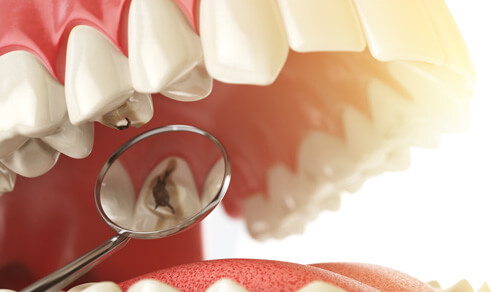 Root Canal Therapy
While root canal therapy may sound intimidating, it's actually nothing to fear. Root canals are used to remove the damaged pulp from inside a severely decayed or injured tooth. By removing the pulp and disinfecting the tooth, we can help alleviate chronic tooth pain and preserve your natural tooth.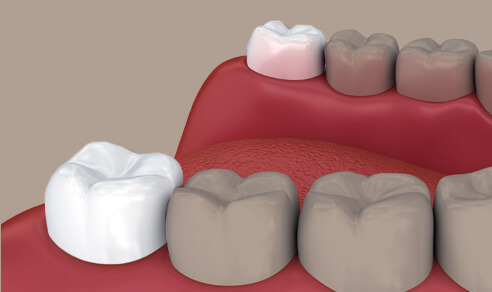 Wisdom Teeth Removal
Wisdom teeth are the third set of molars that usually erupt between the ages of 15 to 25. While some wisdom teeth come in easily, it's not uncommon for wisdom teeth to crowd existing teeth, erupt at an angle, or get stuck underneath the gums. If your wisdom teeth are negatively affecting your oral health, we can gently remove them to preserve your oral health.
Restore Your Smile